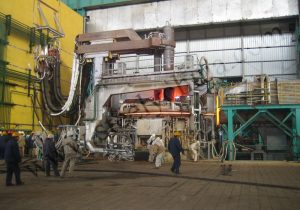 600,000TPA Electric Arc Furnace Steel (EAF) Making project Engineering
80MT UHP EAF, 70T Ladle Refining Furnace (LRF) , to Melt Steel Scrap, 4-strands R6m CCM , Process Flow: Blast Liquid Iron + Scrap →80t Ultra High Power EAF →Secondary Refining of Liquid Steel→Continuously Casting(or ingot casting),Part of Liquid steel will be casted into Electrode Bar for Secondary Smetling in Slag Plant. EBT EAF, Furnace Shell Diameter5600mm, 56MVA+20% Continuously Overloading Transformer.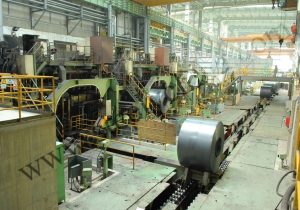 1,200,000TP A Cold Rolled Strip Coil project Engineering
1,200,000TPA Normal Carbon Steel Sheet, Coil Thickness 0.2-1.5mm,Width:1250mm, Two Pickling Lines, Two Continue Cold Rolling Mill lines, Two Hot Galvanized lines, Two Color Painting lines, One Continuous Annealing Line, One Degreaseing Line, , Slitting Coil Separator Unit, and etc.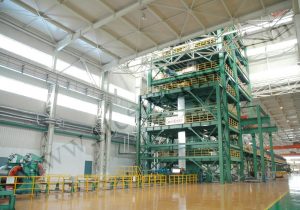 500,000TPA Full Galvanized Strip Coil line project Engineering
500,000TPA Galvanized Strip Coil,
Coil Thickness 0.2-1.5mm
Width: 1250mm .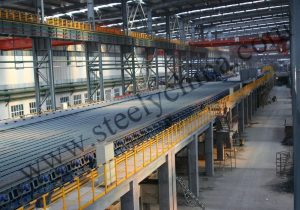 1,000,000TP A Special Steel project Engineering
Raw material 150×150×12000mm Continuous Casting Billet
1,000,000TPA Ф12~40mm Deformed Bar and Ф16~40mm Round bar
Steel Grade: Quality Carbon Steel, Ordinary Carbon Steel, Low Alloy Constructional Steel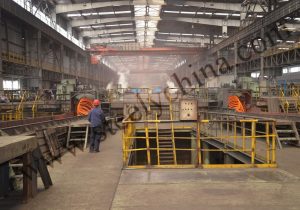 800,000TP A Double High Speed Wire rod project Engineering
Raw material 150X150X12000mm Steel Billets
800,000TPA Ф5.5~16mm Wire rod and Ф6~16mm Reinforced Round Bar
Steel Grade: Ordinary Carbon Steel, Quality Carbon Steel, Low Alloy Steel